Get Your Scientific Journal Acknowledged With The Help Of ESL Editing Services
This entry was posted in Category Dissertation , Editor , on May 17 , 2019.
A scientific journal is a periodical publication proposed to further the progress of science, generally by reporting new research. These journals are important and comprehensive testimonials that establish the nature of the work the student has undertaken. Writing and submitting an academic paper in English language can probably be a daunting task if English is your second language. Selecting the appropriate word, constructing appropriate sentences and writing correct grammar can be pretty intimidating for students whose English is a second language. So, ESL (English as a second language) journal writers can opt for ESL Editing Services that will help them draft a comprehensive proposal free of any language error. Check below the assistance initiated by ESL editing services for students struggling with English language in scientific works: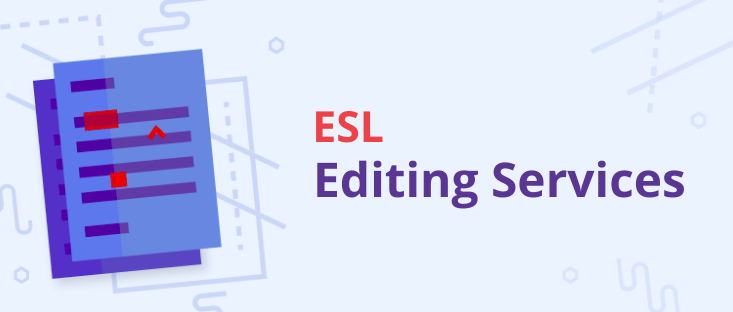 Common mistakes made by ESL students
For students whose English is a second language, there are certain mistakes that are bound to be committed. And this can affect their ESL writing. The following are the most common ESL mistakes that students commit in their academic writings
a) Misuse of articles, adjectives, adverbs, conjunctionsb) Wordinessc) Sentence constructiond) Singular and plural numbers
Check the technicalities in work
Articles in scientific journals are highly technical in nature. They represent the latest theoretical research and experimental results in the field of science. In order to edit such kind of journals, a language expert should essentially also be an expert in the field of science. The ESL editors check that your manuscript is technically sound and theoretically correct.
Edit errors of grammar and punctuation
ESL Copy Editing Services hire experienced English language experts who have tremendous experience in editing and proofreading of documents. These language experts will review your draft, checking it for spelling, grammar, and typographical errors and make it ready for presentation.
Check for reference and citation
Citation of earlier work forms an essential part of a scientific journal. The impact of journals and articles is generally evaluated by counting the citations. Usually, there are more mistakes in the references and citations compared to other parts of the manuscript. Considering this aspect, the expert team of editors checks the referencing guidelines of your journal to make it error free.
Writing style and formatting
Illustrations, including figures and tables, are the most efficient ways to present results in scientific journals. The professionals check that the paper is logically structured and follows the requirements of the journal and the conventions of the field. The editing ensures that your writing is consistent and adheres to the word count limitations and follows the placement and presentation of all tables and figures. It is thoroughly checked that no illustrations are duplicated elsewhere in the manuscript.
Therefore, the editors and proofreaders at ESL assure that the numbers of mistakes they encounter in written documents are dealt with serious concern. The language experts help the candidates with writing error-free English. All the common errors in the manuscript are taken into consideration to make it absolutely flawless and ready for presentation before the examining committee.